Hand Car Wash
Say good bye to water marks and spots for ever. At Smart Wash we are proud to introduce our new Waterless Hand Car Wash and Valeting Technology. Never again will you drive away from a car wash to be left with streaks and water stains.
Waterless Wash and Wax
Smart Wash are the complete vehicle cleaning & valeting solution. Our products contain the very latest car wash Technology which cleans, rejuvenates and shines all in one.
.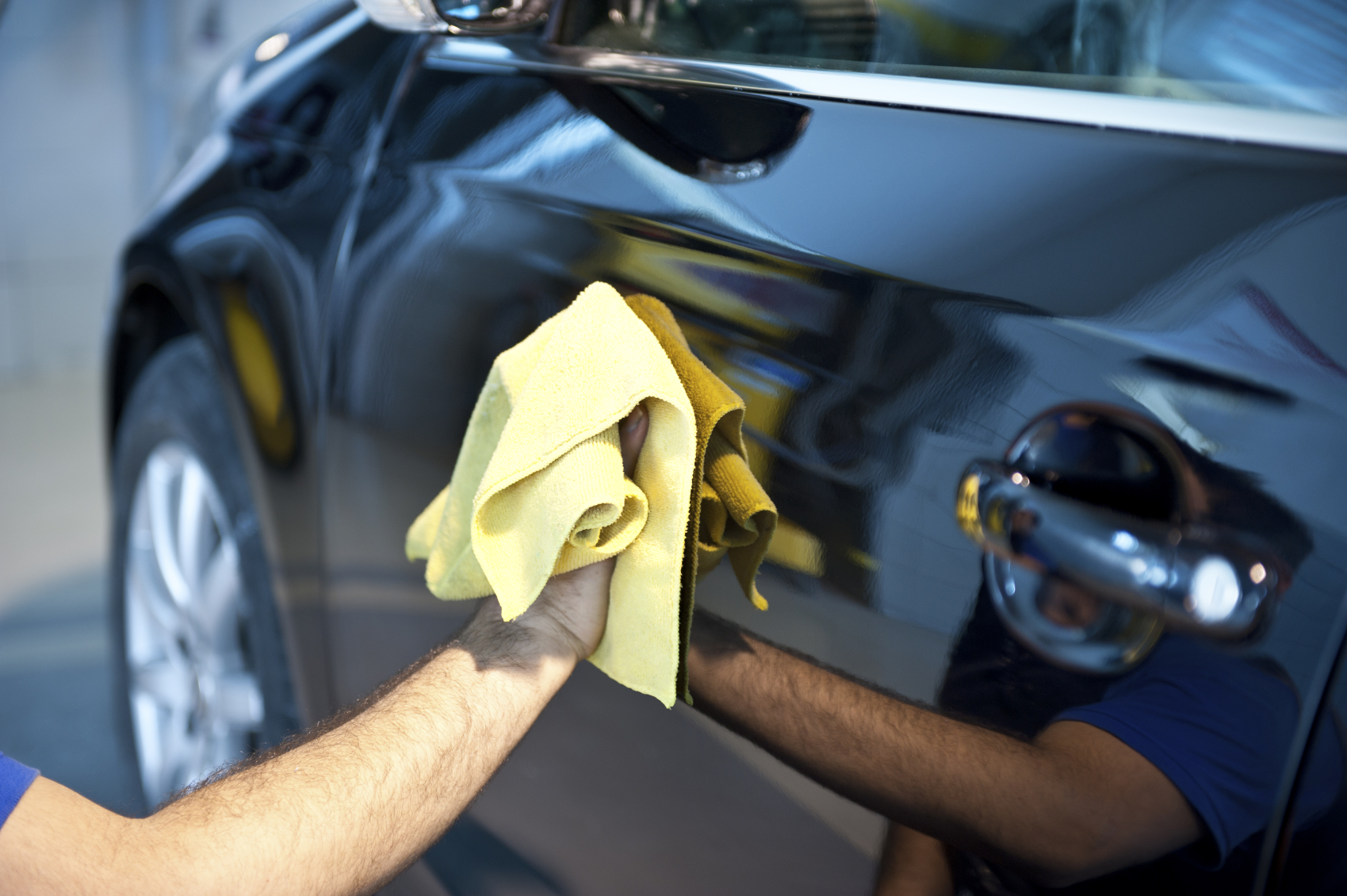 Environmentally Friendly
Our products are water-based, 100% environmentally friendly, they contain no harsh chemicals or abrasives which could damage paintwork and trim.
Our Smart Wash technology releases and traps dirt and grime from all exterior surfaces including all painted panels, textured plastic trim, alloy wheels and chrome, to create a superb showroom, 'just waxed' finish.
Smart Wash creates a mirror-gloss finish with added UV protection that repels water & dirt build-up for easy repeat cleaning.
What is a Waterless Car Wash?
A waterless car wash is an eco-friendly and efficient car wash that uses little or no water. Sometimes it is also known as a spray on car wash or no water car wash. Often a no water car wash is easier to do than a traditional car wash while producing the same results.
It also allows the car detailer to service your car in narrow spaces while saving surprising amounts of water. Waterless products are more advanced than regular soap used for a mobile car wash as they need to compensate for the lack of water. Thus, the efficiency of the waterless car wash is usually better than using water-based methods. Plus, when doing a waterless car detailing, you only need a bucket of water to rinse your towels instead of using between 50 to 100 litres of clean water when using a pressure washer or a hose.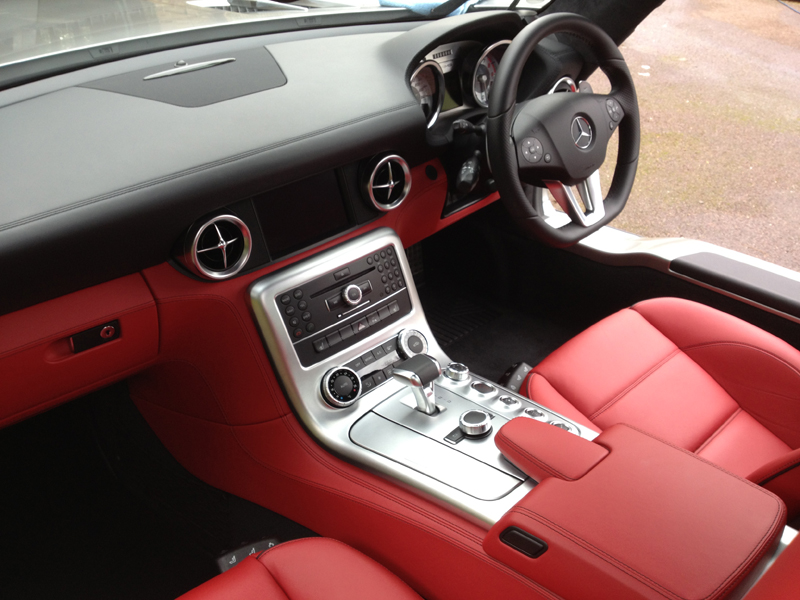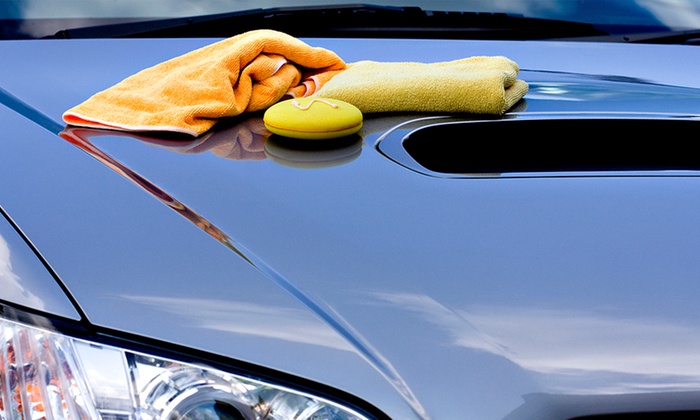 How does a Waterless Car Wash work?
A waterless car wash uses high lubricity sprays to polish and wash the vehicle's bodywork. The spray's high lubricity chemicals encapsulate dirt and dust particles. This process is similar to how water removes dirt, but the chemical combination of a waterless car wash product is more efficient.
You have to simply spray the surface of the car and then wipe it off. This process removes any light dirt or stains from the car's surface. It works ideally for cars that don't have thick dried mud to clean. A waterless car wash is only recommended for cars with light dirt.
Wiping down your car with a waterless car wash spray is advised by any auto detailer as water will leave marks if you go about it the wrong way. However, you have to have a good soft microfiber towels to wipe the car.
A microfiber towel is used because of high absorbency and softness, which helps to scoop up these dirt particles.
If the waterless car wash product is used correctly, it will not damage or scratch your car's paint.
Pricing
Below you will find our standard prices, if you would like a bespoke wash please let us know so that we can accommodate you.
Power / Standard Wash
Exterior Power Wash

Wheels Washed

Car €10
MPV €13
Standard Includes

External Windows Washed

Sills Washed and Dried

Tyre Shine Applied

Hand Dried

Car €13
MPV €17
Waterless Wash & Wax
Waterless Wash

Wax "Good Bye Water Marks"

Wheels Washed

External Windows Washed

Tyre Shine Applied
Mini / Full Valet
Waterless Wash

Wax "Good Bye Water Marks"

External Windows Washed

Internal Window Washed

Interior Trim Treatment

Interior Vacuumed

Floor Mats Washed

Wheels Washed

Tyre Shine Applied

Car €50
MPV €60
Upholstery Treated (Full)
Car €100
MPV €110
What Our Customers Are Saying
Don't just take it from us, let our customers do the talking!
"Couldn't recommend these enough. Very reasonably price and the jib they have done is second to none. 3 of my black lexus wheels were scuffed and now they are in showroom condition. So happy with the result. Get onto Eoghain and get booked in you won't regret it thanks again lads "
"Absolutely delighted with the repair job on my Audi alloys – 2 in particular were badly scuffed and chipped. Eoghain collected my car from me on Wednesday night and had it back to me Thursday evening, gleaming and with the alloys like new! Collection and delivery to my door made the whole thing hassle free and it's like having a new car again, I'm thrilled. Thanks a million!. "
"Amazing job. Thank you so much. My brand new Kuga got caught on malfunctioning automatic gates and Dave collected it from me in Drogheda in the morning and brought it back that evening lookin like nothing had happened. I can highly recommend Smart Repair. "